---
The name sounds so simple, but it says it all. Roses. Musk. Exquisite, dew-kissed roses in full, breathtaking bloom. Soft, clean skin-loving musk that caresses the senses. Blended together with a hint of sweetness to create a rose scent that is absolutely divine and astonishingly airy and light. Like a flawless diamond in a solitaire setting, sometimes it's best to leave perfection uncluttered. Simply lovely.
Brand:
Montale

Formulation :
Spray
Gender
Women
Product Name:
Roses Musk by Montale
Size :
3.4 oz
Montale Roses Musk Fragrance notes are Rose essence, jasmine, and musk. This fragrance was made by Pierre Montale and was launched in 2009. Roses Musk By Montale is a Musky floral scent and Very Fresh. It lasts Long on your skin with a great Projection. This fragrance can be worn everywhere all year around.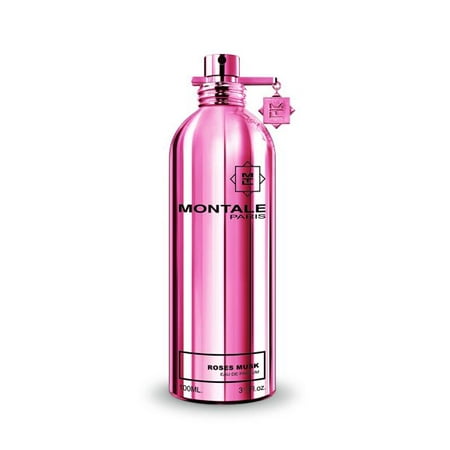 #montale,#montalerosesmusk,#montalerosesmuskreview,#rosesmusk,#montalerose,#montaleroses,#montaleparis,#montalerosesmuskperfume,#ароматыmontale,#perfumerosesmuskmontale2020,#perfumeintenserosesmuskmontale,#montaleкупить,#montaleпарфюм,#montalereview,#montalerosemusk,#montalemusk,#montaleaoudmusk,#reseñademontale,#sexymontale,#montalemusthaves,#montaleintense,#montaleаромат #rosesmusk/обзорстарыйиновыйвыпуск,#montaleaoud,#montaleцена,#montalecafe,#montalefragrances